MotherTouch Prenatal Bodywork Certification
{Milwaukee, WI}
July 19, 2019 @ 9:00 am

-

July 22, 2019 @ 6:00 pm

PDT

$635.00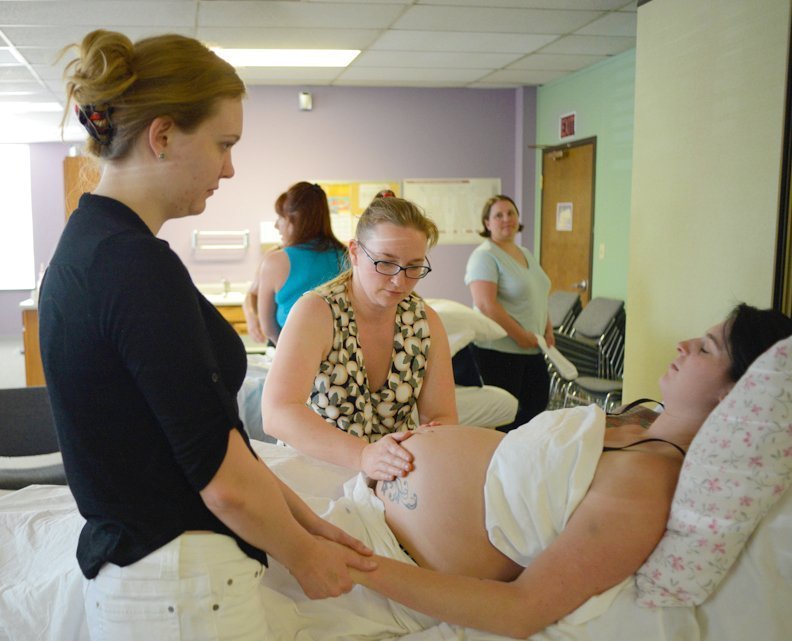 TUITION: $695.
SAVE $60!! Register by May 15th with EARLY REG DISCOUNT:  $635.00
REGISTER at the bottom of this page under "Tickets"
207 323 5101
MotherTouch™ Prenatal Bodywork Certification is a 32-hour comprehensive and holistic Certification program consisting of the MotherTouchFundamentals of Pregnancy Massage and the Pregnancy Massage Practicum.
Drawing wisdom from multi-cultural birthing practices, MotherTouch™ offers a truly holistic prenatal massage program addressing both the physiological and emotional changes women undergo as they become Mother.
Bodywork Benefits
Precautions & High Risk Concerns,
Risk Symptoms
Wide variety of hands-on manual techniques to support a pregnant woman--including pelvic rebalancing, acupressure, labor preparation
Leslie approaches MotherTouch with reverence and deep appreciation for this rite of passage.
Advanced bodywork skills
Anatomy & Physiology 
Pregnancy Pathology
Hours of hands-on advanced bodywork techniques
Fun stories, personal attention, inspirational wisdom
Build your confidence during a supervised pregnancy massage clinic!
Develop unique skills applicable  immediately to your massage practice.
Upon successful completion of the extensive hands-on training, lecture, participatory discussion, pregnancy clinic as well as a written exam, the student will be certified as a MotherTouch™ Prenatal Bodywork Practitioner.
PREREQUISITES:
PLEASE NOTE: This is a CERTIFICATION program.
By the end of the course the following must be approved by the instructor: 
Demonstrated understanding of class material.
Demonstrated ability to practice bodywork techniques, positioning, draping taught in class.
Successful completion of the written quiz.
A student may be required to register for individualized mentoring if the instructor perceives the student needs more one-to-one attention for full integration of the class material. There will be no charge for the first hour of mentoring in this case. If further instruction is required, the student may be required to pay up to $40/hour for private tutoring.
The student reserves the right to receive only the standard 32-hour CE Certificate of Attendance in lieu of the full MotherTouch Prenatal Bodywork Certification.