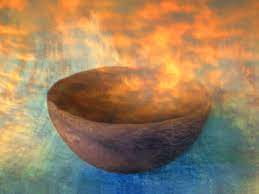 WHEN: MAY 19-22, 2023 with 3 required Zoom Pre-class meetings and 1 Post-class meeting. 
WHAT:
Many clients are searching for skilled bodywork & compassionate presence to help them address their unique pelvic concerns. This advanced professional training explores  numerous practical and therapeutic bodywork skills, laying a basic foundation for offering pelvic floor bodywork. You'll learn to identify muscles, boney landmarks, and pelvic organs, while building confidence navigating this potent 'yoni-verse' and treating common conditions. Class includes a combination of visual aids, discussion, art, hands-on experience, and student participation.
This is a rare opportunity to join a community of female licensed massage therapists to study pelvic anatomy in a safe, respectful, and nurturing setting. We uphold respectful and professional boundaries and confidentiality in this small,  intensive learning group. Students work in diads and triads during hands-on work, focused on musculo-skeletal concerns while holding respect for multi-dimensional issues that often compound the physical.  LMT's  may practice internal bodywork in Oregon (OBMT Massage Board Rule (334-010-0029 Internal Cavity) with this advanced training.
WHAT THE COURSE IS NOT:
This course does NOT include sexual touch, tantric practices, or sexologically related approaches.
This course  is not related to Tami Kent's Holistic Pelvic Care (TM)
TOPICS INCLUDE:
 Benefits of pelvic bodywork
 Prevalence & Causes of Pelvic Dysfunction
Pelvic A& P
Palpating internal and external tissues, pelvic floor muscles, cervix, scar tissue
Assessing & treating pelvic muscle tension, prolapse, rectocele, cystocele, incontinence
Internal treatments during Pregnancy/Postpartum
Emotional-social-spiritual impacts of pelvic issues
Trauma Tools Discussion
Positioning options for optimal access: supine/sidelying/prone/standing
Marketing Considerations
6 hours of Ethics & Boundaries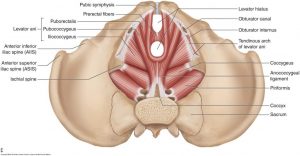 WHY: Just like any muscle, pelvic floor muscles develop scar tissue, tension, spasms, imbalance. Many  suffer from hip, back, or pelvic pain, sciatica, or incontinence that stem from tension in obturator internus, piriformis, and levator ani muscles. This course will help you learn internal bodywork with sensitivity, compassion, and skill.
WHO: Designed for massage therapists interested in bodywork for the female pelvis who are willing to practice and receive internal pelvic floor (vaginal) bodywork in a safe, private, respectful environment.
Successful completion of the course includes:
Attendance at or viewing of all pre and post zoom classes
On-time attendance of In-Person classes
Completion of all homework assignments
Short class presentation on  relevant topic
Practice sessions after class  prior to post-zoom gathering.
Demonstration of respect and skill during in-class bodywork practice
WHEN:
ONLINE PORTION: April 24, May 1, May 8: 6:30-8:30 PM;
IN PERSON: May 19-22, 2023
WHERE: Portland area, Oregon
TUITION: @$1475 registration. (price may change once official dates and venue selected)
Non-refundable deposit: $250
Super Early Registration Rate by January 15: $1295
Early Registration by February 15: $1395.
Payment plans may be available.
Before paying, you must send in written application to get instructor approval.
PREREQUISITES:
1. Professional License in good standing.
2. FIRST fill out Application and get Instructor Approval. Contact Leslie@LeslieStager.com to get application or Download here.
3. Before class: Experience at least one pelvic floor session from a licensed provider. Submit to Leslie a written Review after you have registered for class (ask her for guidelines for write up).
4. Pre or Post Requisite Courses Only if you want the Advanced Pelvic Floor Bodywork Certificate, you must take these courses or instructor approval of equivalent training: The Female Pelvis & The Belly
Think you're qualified for class but don't meet the prerequisites? Contact Leslie to ask for a waiver.
CONTINUING EDUCATION CREDITS: Three Options

Certificate of Attendance: After satisfactory completion of all hours for this course you will receive a Certificate of Attendance.
Certificate with Advanced Training/Mentoring : After class, you may choose the opportunity for  private mentoring  support with Leslie. After 6 case studies reviews, you will receive a  Certificate of Attendance. ($180 for review and certification)
Integrative Pelvic Bodywork Certification: Complete Entering the Temple and the Advanced Training/Mentoring and take additional  courses (The Belly, & The Female Pelvis) to receive the Integrative Pelvic Bodywork Certification.
NOTE : NCBTMB CE's are NOT currently permitted for Entering The Temple, but you will receive a CE certificate as proof of your hours, which is accepted by OBMT.
REGISTRATION: Admission is by Application only. Contact Leslie@LeslieStager.com to get Application or Download HERE.
INSTRUCTOR: Leslie Stager RN, LMT.
I've focused on women's health since the 1980's, exploring, practicing, and teaching about the rhythms, rites, and mysteries of the female body. As a labor & delivery nurse I grew aware of the pelvic traumas that many endure and live with after birth, with few avenues for help. Inspired by relieving 80% of a client's 6-month postnatal pelvic pain in just one exploratory session in 2009, I embarked on private studies in pelvic floor therapy with PT's, DC's, and Osteopaths, and trainings  with Tami Kent PT, Bryan Baisinger DC, John Barnes LMT, Herman & Wallace. Currently I have a private practice in Nevada City, CA. Read more about Leslie.