(21-hours NCBTMB; MEAC)
With Lee Morgan, RMT & Leslie Stager RN, LMT
A Unique Class For Bodyworkers, Movement Therapists,
Birth Professionals, & Anyone Interested In Body Awareness!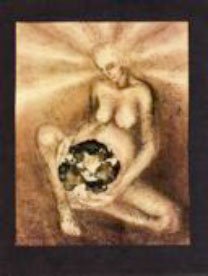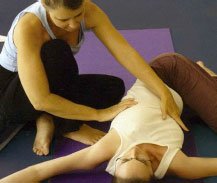 Join this 3-day workshop to cultivate awareness and understanding of the structural integrity of the pelvis from the inside out. Using hands-on bodywork, movement techniques, and expressive art we will explore the inner landscape of our pelvic bones, muscles, organs, connective tissue, breath, posture, and mobility. Through embodiment we Increase our capacity to gestate and give birth to consciousness, power, creative process, and sexual energy!
Connecting with this primary pelvic vitality is fundamental to treating pelvic imbalances and trauma, and restoring pelvic health.
Through the process of embodiment we will:
Identify pelvic movement and tension/restriction patterns
Facilitate pelvic floor breathing to improve circulation and lumbosacral stability
Identify postural habits and apply functional anatomy skills to improve alignment
Treat pelvic floor imbalances to relieve pelvic pain and urinary incontinence
Practice hands-on techniques to release compression and tension inside bone
Improve pelvic and spinal mobility to optimize pelvic space during pregnancy
Palpate pelvic organs and discover how they offer musculoskeletal support
Practice myo-fascial techniques to increase diaphragmatic range of motion and enhance vitality
Join us to create a conscious circle of reverence as we explore the pelvis with hands-on bodywork, experiential anatomy, guided movement, body re-patterning and expressive art.

About Lee Morgan, RMT: Lee is a Canadian-trained Osteopath, Body-Mind Centering® Teacher and Feldenkrais® practitioner in San Francisco, California. She has been practicing

therapeutic bodywork and somatic movement education for nearly 30 years. Extensively trained in functional anatomy, Lee is a passionate and experienced instructor who inspires students to awaken from within.
Leslie Stager RM, LMT is a rites of passage guide and bodyworker, training birth & massage professionals in perinatal bodywork for over 20 years.
---
Upcoming Courses:
{loadposition essential-pelvis}