Description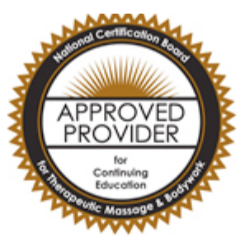 TWO CE's.  This discusses and demonstrates some of the most essential bodywork skills for serving the needs of your pregnant clients!
           CONTENT OUTLINE
In preparation for implementing bodywork techniques, this Module first offers a Brief Review of the following topics which are explored in more depth in other Modules:
            ** General Office Considerations and preparations for pregnant clients                                                                                                            ** Brief Review of Trimester Considerations and quick demo of positioning and draping in sidelying position (Not detailed  as in Module IV Draping/Positioning
             ** Dispelling myths about massage first Trimester bodywork.
Techniques
o Partner Technique for relieving low back stress
o Acupressure release for Back
o Massage Techniques for Sidelying positioning
o Massage options for Semi-reclining position
o Sciatica and SI Joint pain