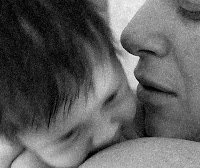 Most people preparing to have a baby or supporting others during pregnancy focus their attentions on the proverbial "rosy glow" or the aches and pains of pregnancy. Then they turn their focus to facing the expected challenges of birth. Rarely do people spend much time thinking about the support needed After baby comes.
The reality of Motherhood and need to establish clear long-lasting support after a child is born, is lost and neglected under the excitement of the pregnancy and the initial welcoming of baby. Yet, postpartum is the most critical, most vulnerable, most dangerous, and most need-filled time for perinatal women. The lack of sleep, the uncertainty of how to care for a first born, sibling confusion, massive hormonal shifts, and the complete depletion of vital energy after 9 months of Creating a new Human being, all lead to the potential for mothers to experience postpartum depression, isolation, and trauma. When a mother is well and happy, she and her baby produce plenty of Oxytocin, the love hormone that nurtures the bond between herself and her child. If Mother is depressed, baby reflects the same chemical soup in its blood and saliva that mom does…baby is depressed too.

Anyone can make a simple offering that can have an important influence on this situation. Nurturing Touch can help a mother and new baby adjust to the world. This touch can be simply rubbing the shoulders, hands or feet, doing long strokes down the back, giving a head massage… anyone can offer this kind of touch! From my personal experience, mothers who receive touch themselves report feeling emotionally and physically supported, which gives them more energy for caring for their infant and more able to adapt to their new motherhood. And its not just touching mom that influences her chemistry and energy. Some studies indicate that depressed mothers who learn and practice infant massage may not only help their babies to become more embodied, grow and develop faster, cry less, and be more socially adept, but the practice also increases the depressed mother's ability to make eye contact with and interact with her baby, which then leads to improved depression symptoms. This difference is noticed after giving as little as an extra 15 minutes of massage twice per week!
It doesn't take much effort to offer a new mother a little bit of nurturing touch, in addition to helping by making her food, bringing her fluids, giving her a baby-break, making sure she and baby get sleep. All these things are important supports that can help a mother make the transition a little smoother!
Prodromidis
M., Field T, Et al.
Mothers Touching Newborns: A Comparison of Rooming-in versus Minimal Contact. Birth. 22 (4) 196-200:1995.
http://www.massaggiodelbambino.it/public/massaggio_depressione.pdf
MATERNAL MENTAL HEALTH AWARENESS MONTH
If you need immediate help, please call the National Suicide Hotline at 1-800-273-TALK (8255)
If you are looking for local pregnancy or postpartum support and resources in your area, please call or email us:
Postpartum Support International Warmline (English & Spanish)
1-800-944-4PPD (4773)
support@postpartum.net