INTEGRATIVE PERINATAL PELVIC CARE FOR MIDWIVES
Midwives are in a perfect position to assess for common pelvic imbalances during the perinatal cycle that may impact women's comfort during pregnancy, birth, and postpartum, and for the rest of their lives. This class introduces midwives to ways of assessing pelvic tone and dysfunction before and after birth, and recognizing common symptoms that indicate pelvic floor imbalance and need for treatment and referral. Learn simple external and internal myofascial techniques to help address issues that may be related to scar tissue, birth trauma, postural issues, or general energetic disconnect. Perinatal pelvic care should be a part of every midwifery visit, helping prevent the epidemic of urinary incontinence, organ prolapse, menstrual pain, sexual issues, and general pelvic disconnect that women experience from birth trauma, abuse, accidents, or surgery. Learn techniques to influence pelvic mobility, reposition pelvic organs, and ease the birth process.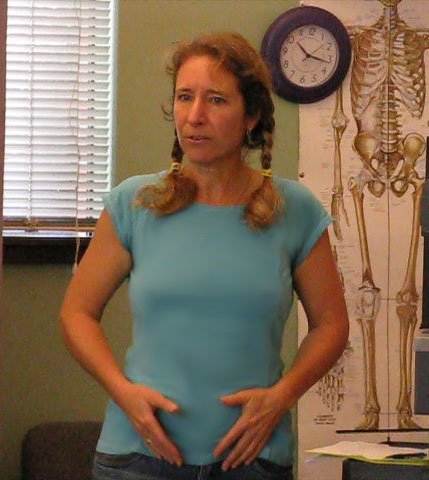 Learn about:
Epidemic of women's pelvic floor concerns related to birth, and interface with social, historical, political, sexual, physical issues.

Detailed internal & external palpation of pelvic muscles, nerves, ligaments, bones—more than you learned in midwifery school!

Introductory abdominal myofascial techniques that help decrease scar tissue, re-align pelvic organs, improve fertility, increase energy—incorporate into postpartum visits.

Assess Pelvic Floor tone, know when Kegels are detrimental

Learn basic assessment and treatment for 6 week postpartum visits.

Benefits of a variety of pelvic bodywork approaches and when and to whom to refer.
Prerequisites:
This class is designed for female midwives & other medical professionals licensed or becoming with scope of practice allowing intra-vaginal work. Please be prepared to practice and receive internal work with one another or bring a model to work with.
0.6 MEAC CE's available for class.
---
Upcoming Courses:
{loadposition pc-midwives}