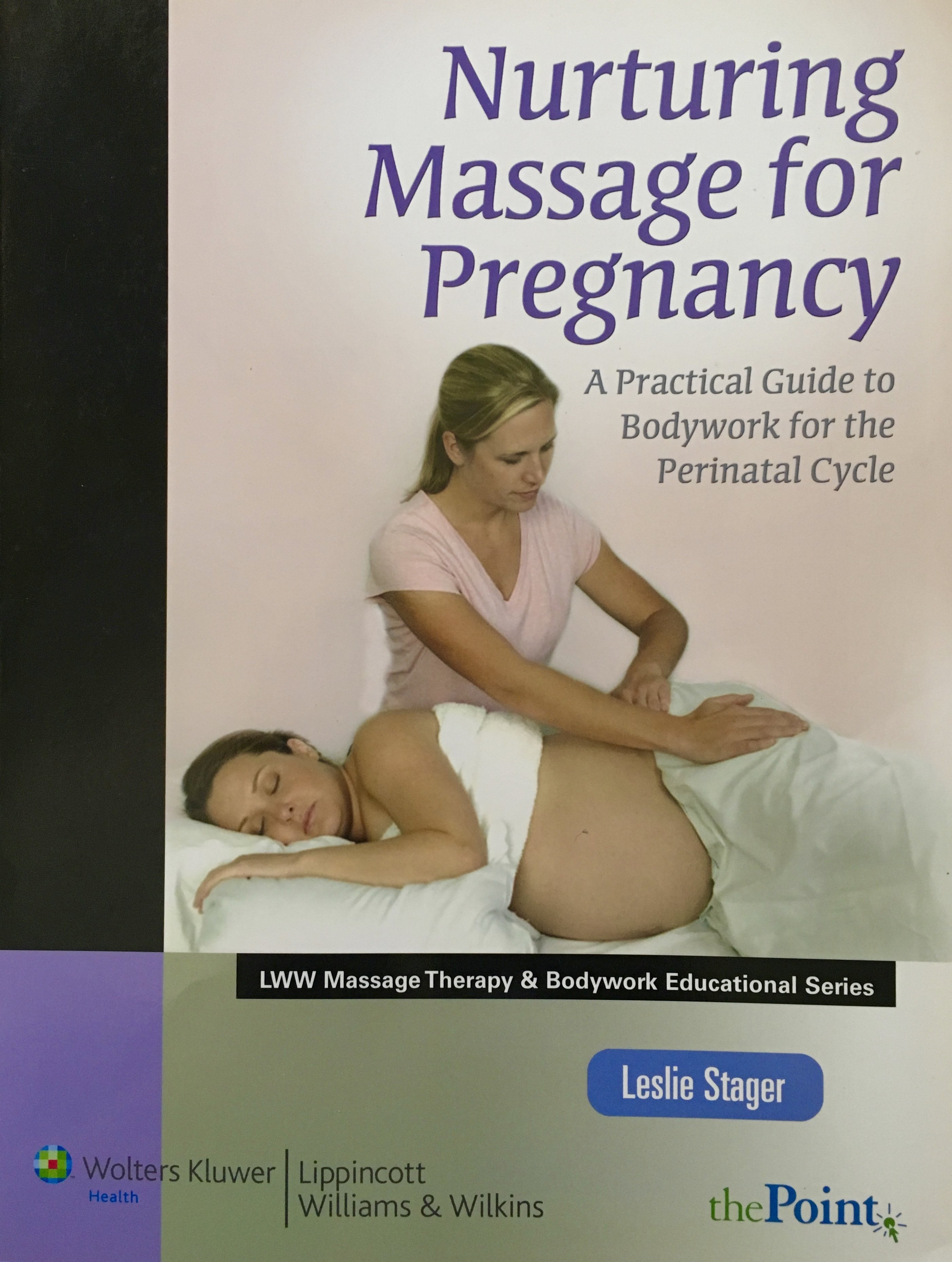 Nurturing Massage for Pregnancy focuses on specific techniques to support pregnancy, birth, and the postpartum period. Integrating Swedish, myofascial release, trigger point techniques, and complementary bodywork methodologies, the book details massage and acupressure instruction along with in-depth information about benefits, precautions, and high risk pregnancies. The author, Leslie Stager RN, LMT has attended hundreds of births, and was one of the first perinatal massage specialists in the country.
"Finally, a comprehensive book on nurturing massage for pregnancy, birth and postpartum written by an experienced massage therapist/nurse. Leslie's extensive background in both massage and perinatal nursing is evident in each page of this book." - Paulina Perez author of Special Women: The Role of the Professional Labor Assistant and The Nurturing Touch at Birth.
"This is one of the best books around. Easy to read and very clear instructions for tackling various problem areas faced by the pregnant clients." - T.M.
"As a massage therapist who specializes in pregnancy, labor and postpartum massage, I've read many different texts guiding LMTs in massaging pregnant clients, and I believe this is the best book available! The photographs and easy-to-follow explanations provide information that is useful to any bodyworker, from recent graduates to therapists seasoned in pregnancy massage. This book helped me to better understand pregnant women's physical and emotional experience as it relates to touch and taught me several new techniques for supporting women through the quickly-evolving, radical changes of pregnancy. I love that the book is evidence-based and dispels many of the fear-based myths surrounding pregnancy massage--while it is educational on the topic of contraindications, the focus is definitely on all the support you can give a pregnant client. Nurturing Massage for Pregnancy also helped me to offer mamas-to-be lots of proactive tips for relieving discomfort and preparing for labor that they can do outside of our massage sessions. If you want to be comfortable massaging the occasional pregnant client who comes your way, if you specialize in maternity massage, and definitely if you are teaching a pregnancy massage class, I HIGHLY recommend this text." - K.G. Perinatal massage specialist.