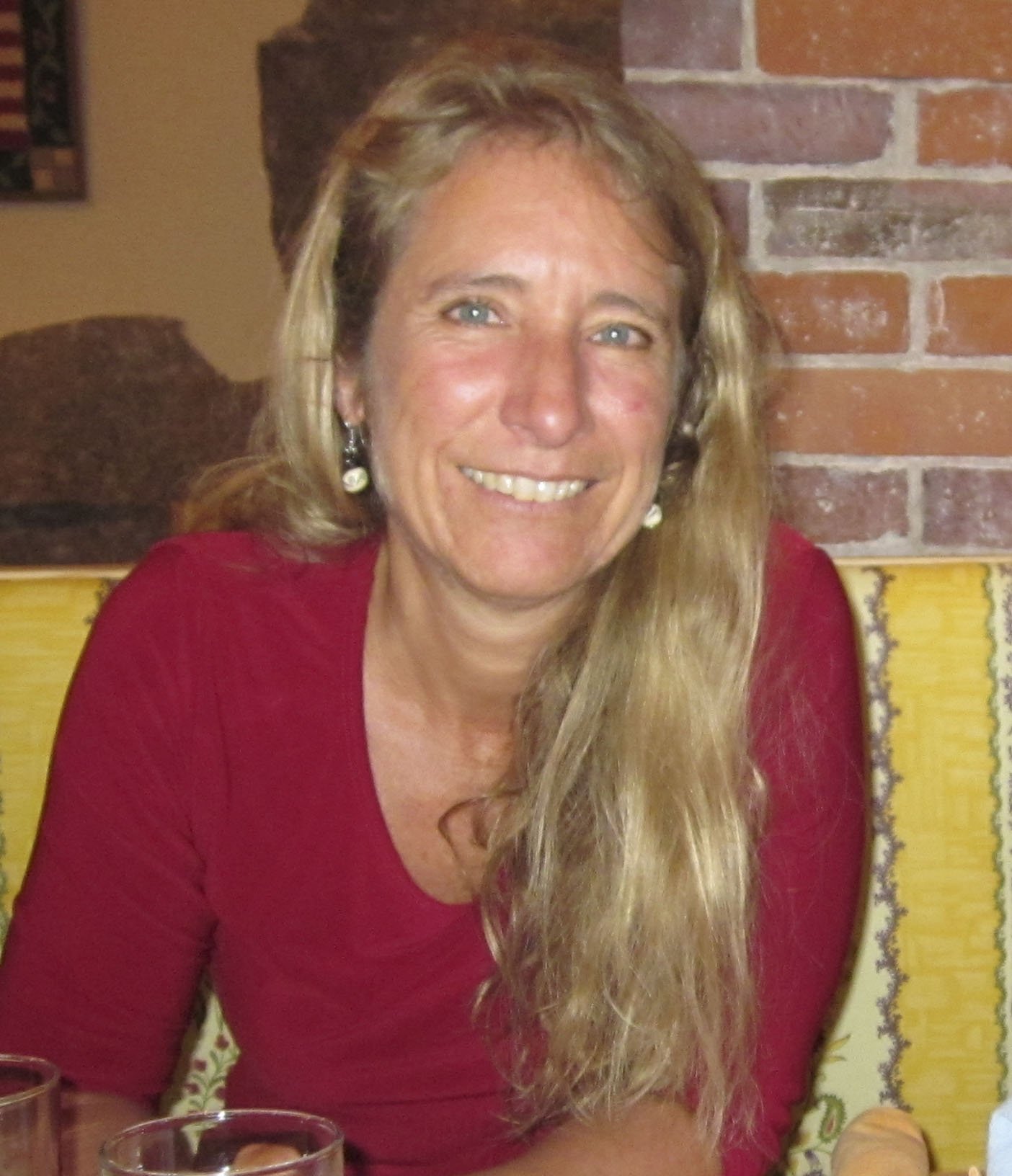 Leslie Stager RN, LMT has attended over 500 births, helping families create more satisfying birth experiences with prenatal and birth massage support. Devoted to the belief that birth can be both empowering and pleasurable, Leslie has worked as a labor and delivery nurse, doula, and childbirth educator. Her information is based on decades of perinatal experience, as well as up-to-date research about the benefits of pregnancy massage, acupressure & nurturing touch during birth, and touch support for postnatal mothers. Leslie has interviewed traditional midwives around the globe. Her writings, films and classes encourage birth companions and professionals to utilize safe, caring, and effective massage & acupressure techniques throughout the perinatal cycle to nurture love, well-being, and empowerment for women in this most significant life rite of passage. Her work weaves together traditional wisdom, energetic sensitivity, and years of hands-on training and experience.
A Registered Nurse since 1984, and Licensed Massage Therapist since 1992, Leslie developed and directs the 60-hour Maternity Massage Certification Program at Oregon School of Massage. She is the author of Nurturing Massage for Pregnancy: A Practical Guide to Bodywork for the Perinatal Cycle, the instructor on the DVD- Mastering Pregnancy Massage, and co-producer of the films MotherTouch: Nurturing Touch for Birth and Touch Techniques for Birth. Her NCBTMB MotherTouch Pregnancy Massage classes are perfect continuing education for doulas, midwives, and massage therapists. Currently she is developing curriculum for advanced trainings in Integrative Pelvic Floor bodywork.
Leslie is also a Wilderness Rites of Passage guide, and has been walking with women between the worlds of birth and death, metaphorically as well as physically, as a hospice nurse since 1980. Explore her Photography at EarthReveries.com . Read her blog at CroneNomad.
"Touch is not just a technical or mechanical procedure. It is a language that communicates across species, age and gender. It transmits energy, releases, or entraps energy. It makes connection. It raises self-awareness and other-awareness. It invokes the present moment, and can speak of love, fear, bliss, anger, and everything between. My classes are about making connection through touch, and about reverence–for mothers, for our ancestors, for energy, for self." L Stager
BOOK & ARTICLES:
DVDS
Leslie has taught since 1993 at:
Oregon School of Massage, Portland, OR
East West College of Healing Arts, Portland, OR
Maui School of Therapeutic Massage
Oregon Health Sciences University Hospital, Portland, OR
Southwest Washington Medical Center, Vancouver, WA
Cedar Mt. Center for Massage, Vancouver, WA
The Cradle, Northampton, MA
Belfast Free Library, Belfast, ME
Arcata School of Massage: Arcata, CA
Private instruction to couples and individuals of touch techniques for birth.
Private classes in Seattle, WA
Nationwide for numerous couples in private sessions
2012 B.E.S.T. conference, Portland, ME
Anara Spa, Grand Hyatt Resort, Kauai, HI
Maui Academy of the Healing Arts, Maui, HI
Mom & Jo Perinatal Spa, Jakarta, Indonesia
more…~!
Here's what students have to say about her:
" Very kind and so inspiring to help make this world a better place, one birth at a time." L.Allen Essentials class 2012

"She is very clear with instructions. You learn consistently about the intent of your work with pregnancy. Leslie is awesome." Student 2013

" Relaxed environment, especially for men who join in. I liked the well-rounded beginning to end instruction on massage, pressure points, and professional experienced advice. All the ways to make the expectant mother comfortable." T.Donovan 2011

"Leslie is so amazing! I just love her experience, teaching style, knowledge and passion of this very sacred pregnancy massage essentials."
Student, Pregnancy Essentials, 2012.